All about criminal defence. We are highly specialised in the defence of criminal matters and in administrative offence proceedings. As lawyers specialising in criminal law, we counsel, represent and defend individuals, business owners and companies.
---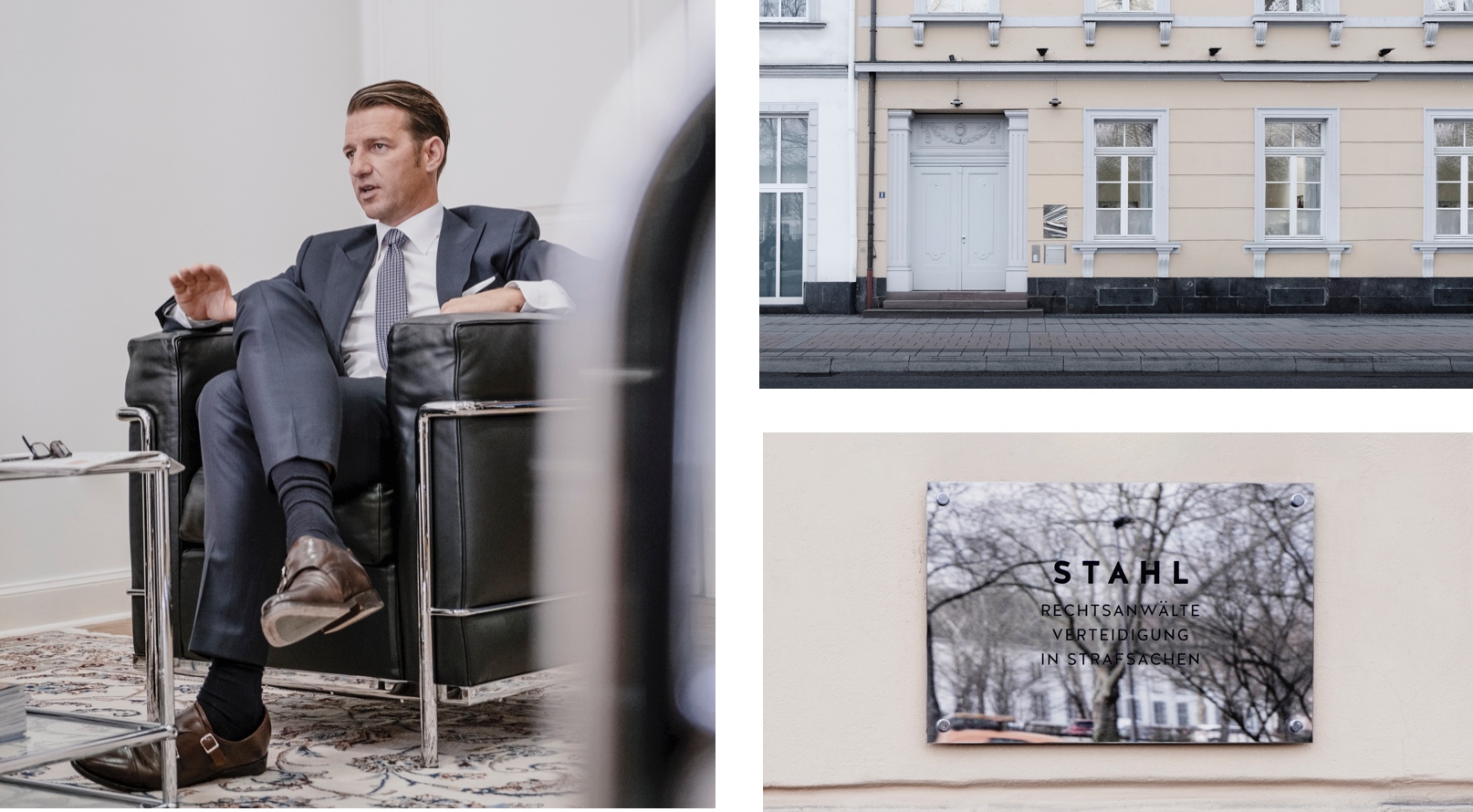 ---
Systematic criminal defence
Our areas of focus include:
For more than 15 years we exclusively operate in the field of criminal law and are highly specialised in defending criminal matters and administrative offences and in handling briefs with a criminal law element. We consciously refrain from engaging in other areas of law, and will recommend colleagues who specialise in these instead. A key focus of our activities is defending individuals and companies in matters relating to white-collar crime and tax offences.

In major white-collar crime proceedings in particular, we work together with a network of seasoned defence lawyers, tax consultants, public auditors and, if necessary, specialists in the fields of press law and litigation PR located throughout Germany. We also have a wealth of expertise in defending civil service representatives in special relationships, such as police officers, soldiers, public prosecutors and judges. And last, but not least, our work also focuses on defence in appeal proceedings in front of Germany's higher regional courts and the Federal Court of Justice.
White-collar crime matters, in particular fraud and embezzlement offences
Corruption and competition criminal law
Labour criminal law
Tax criminal law
Environmental criminal law
Medical criminal law
Defence of civil service representatives in special relationships like police officers, soldiers, public prosecutors and judges
Defence of lawyers in professional law proceedings
Defence in state security proceedings in front of state security divisions and the higher regional courts
Criminal case appeals to the higher regional courts and to the Federal Court of Justice
General criminal law
Controlled substances criminal law
Defence in the case of sexual offences and accusations of adolescent and child pornography
Defence in the case of capital offences (crimes against life and physical integrity)
---
Defense counsel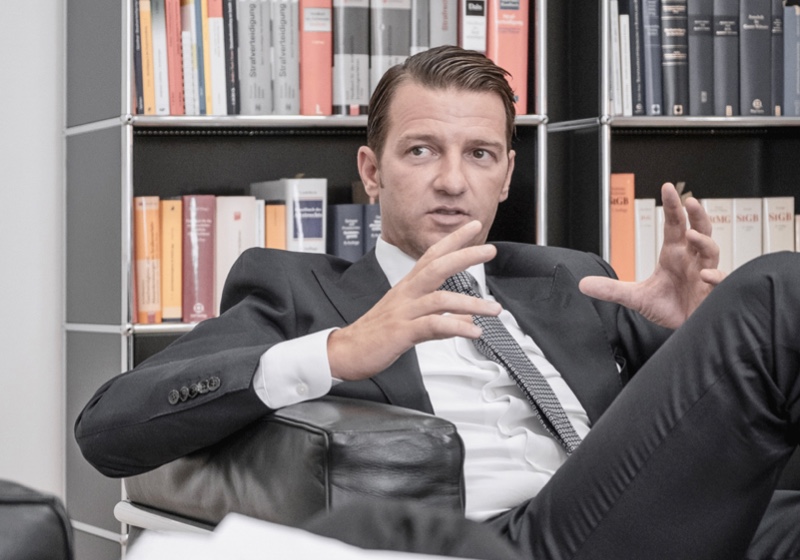 Portrait in »Die Welt«
Phone +49 (2 61) 9 73 84 69-0
Fax +49 (2 61) 9 73 84 69-15
Email stahl@stahl.legal
Wolfgang Stahl
Lawyer
Specialised in criminal law
Phone +49 (2 61) 9 73 84 69-0
Fax +49 (2 61) 9 73 84 69-15
Email stahl@stahl.legal
Born in 1972, Wolfgang Stahl has been a lawyer since 2004 and operates exclusively as a criminal defence lawyer. He has been specialising in criminal law since 2007. He represents clients in criminal investigation proceedings and in court proceedings throughout Germany and elsewhere in Europe. In 2021, the news magazine Focus repeatedly counts Wolfgang Stahl among Germany's top lawyers in the area of criminal law. He is one of Germany's best known criminal defence lawyers.
Wolfgang Stahl is co-author of the »Münchener Anwaltshandbuch« series of legal books published by C.H. Beck. Wolfgang Stahl counsels and defends clients first and foremost in the areas of white-collar and tax criminal law. His fields of activity include in particular defending managing directors, board members and managers in major proceedings (Umfangsverfahren). He also assesses the chances of success and the justification for appeals in criminal cases.
Before studying law at the Rhenish Friedrich-Wilhelm University of Bonn, Wolfgang Stahl completed his training at the military police (Feldjäger) of the German armed forces. Most recently ranked a reservist lieutenant colonel (Oberstleutnant d. R.), Wolfgang Stahl has spent many years handling military criminal and disciplinary matters in the areas of professional and disciplinary law within the general staff divisions of the Bundeswehr's commands.
Portrait in »Die Welt«
---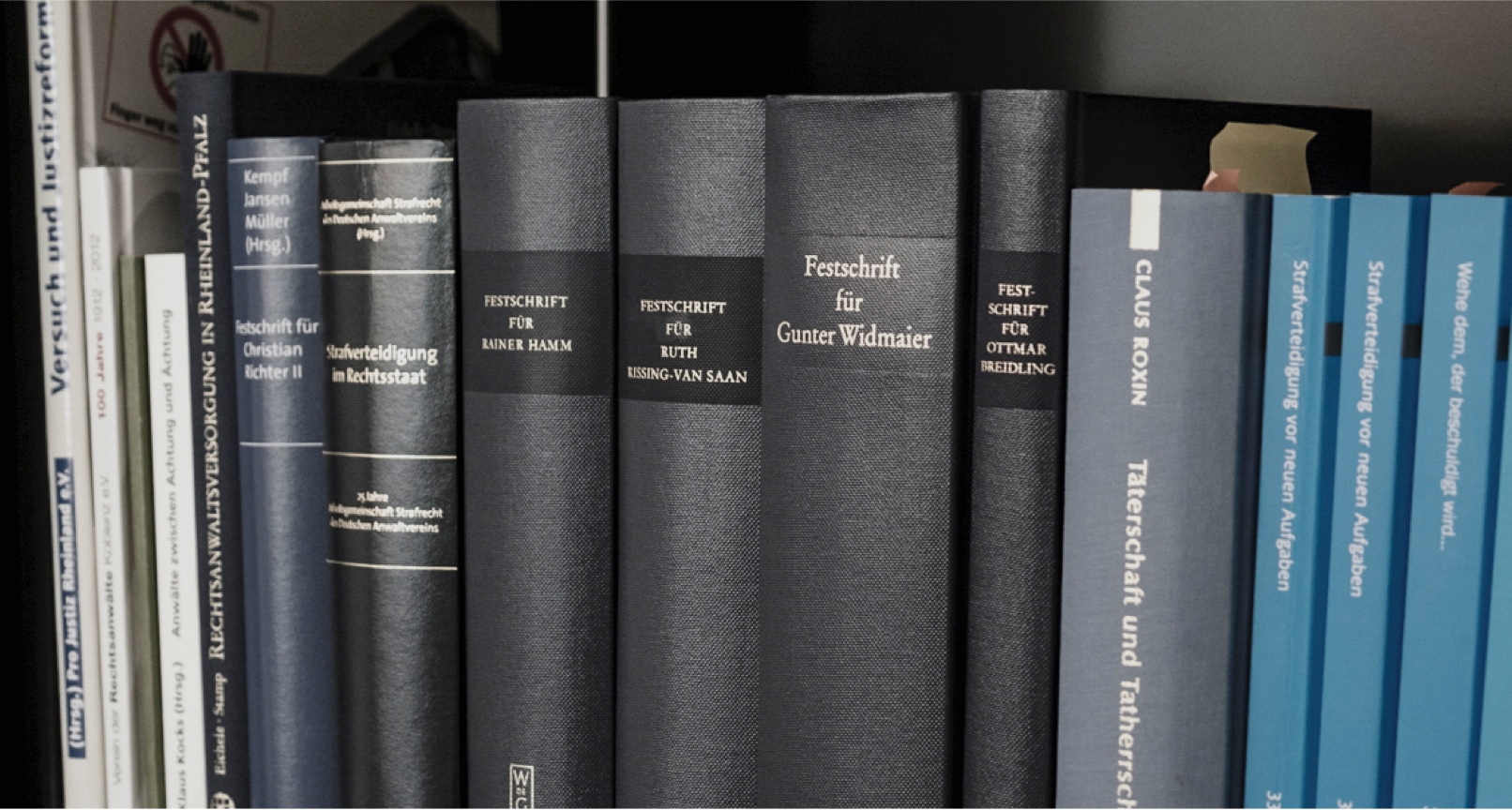 ---
How we work – 360-degree thinking.
Those who approach us for advice tend to be facing the most serious problem they have ever had in their lives and find themselves in an exceptional situation. The law enforcement authorities may have already interrupted their day-to-day lives and thrown them into disarray with far-reaching investigative measures such as searches of their homes or business premises or even by remanding them in custody.
Our lawyers serve our clients as strong companions throughout every stage of the legal proceedings and can, if necessary, quickly and routinely put together hard-hitting defence teams to go up against the public prosecutor's office and the courts thanks to our excellent network connections.
---
The way we work is characterised by maximum precision. Unlike the public prosecutor's office and the courts, we are not subject to constant cost and performance pressure. We can draw on outstanding, state-of-the-art technology and have round-the-clock access from anywhere to all legal databases and online libraries. This is just one reason why we are generally streets ahead of the public prosecutor's office and the courts technically in the area of knowledge management. What's more, rather than having to work under time pressure, our lawyers and research assistants can take the time they need to evaluate and review all the approaches required for a successful defence.
We also bear the vulnerabilities of the client's position in mind at all times. We always base our assessment of the procedural situation on a precise analysis of the case files, followed by discussions with the client and, if required, our own investigative work. At every stage of the proceedings, the legal documents sent out by us are drawn up scientifically without being overloaded with unnecessary content.
---
The fundamental aim of our work is for legal proceedings to be effected without a fuss and without being in the public eye. We do, however, have proven experience in dealing with the media if necessary, in particular if the individuals involved are in the public spotlight.
Our clients include famous faces from the fields of politics and entertainment as well as public figures, all of whom we expertly assist through the legal proceedings, including how to deal with the media. In appropriate cases, we also build up public relations to accompany the proceedings (litigation PR).
---
Arrests / searches
Our office is based in the direct vicinity of the New Justice Centre Koblenz and can be contacted by phone at any time from Monday to Friday between 7 a.m. and 10 p.m.
In the case of an emergency (arrest/search) between 7 a.m. and 7 p.m. we will call you back immediately, if you leave us a short message at our office phone number +49 (2 61) 9 73 84 69-0.
---
Data security
Professional law reasons mean data security and confidentiality are par for the course for lawyers. We protect our clients' sensitive data by storing it in a data centre specifically for lawyers, and we store it only for as long as it is absolutely necessary as stipulated by the law. In our opinion, conventional cloud solutions do not live up to our standards as lawyers. We therefore use the servers, storage space, network, firewall and additional infrastructure of a German data centre for lawyers in accordance with the Tier III standard.
The data centre itself is elaborately protected against unauthorised access by means of extensive access controls. The same applies to access to the data within the data centre. For external users and those requiring mobile access, we draw on so-called two-factor authentication, which offers maximum security. All the data lines are heavily encrypted, meaning data is protected against being read without authorisation.
---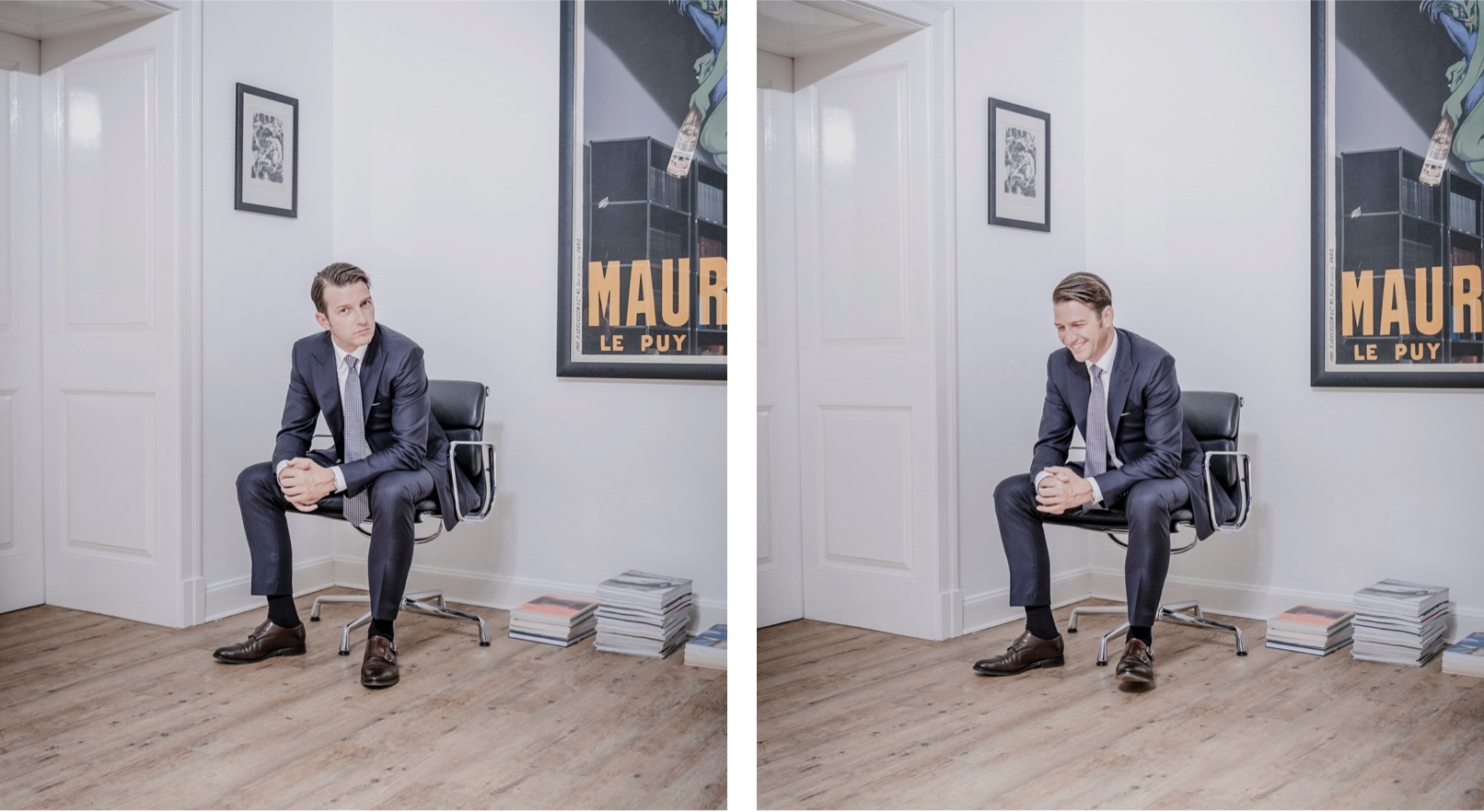 ---
onlineAkte
We recommend that our clients communicate with us via onlineAkte. For reasons of data security and confidentiality alone, we recommend that clients do not use open email communication. This is known to be unsafe and, in some instances, not suitable for transmitting larger files such as digitised copies of investigation and case files. In contrast, the security architect of our onlineAkte portal is structured in such a way that our clients' data is not stored in a conventional cloud, and instead remains on the servers in our data centre for lawyers.
Much like with online banking, our clients are given 256-bit SSL-encrypted access to a portal within which they can view the data stored in their digitised file on our servers and also download copies of the data.
To onlineAkte
---